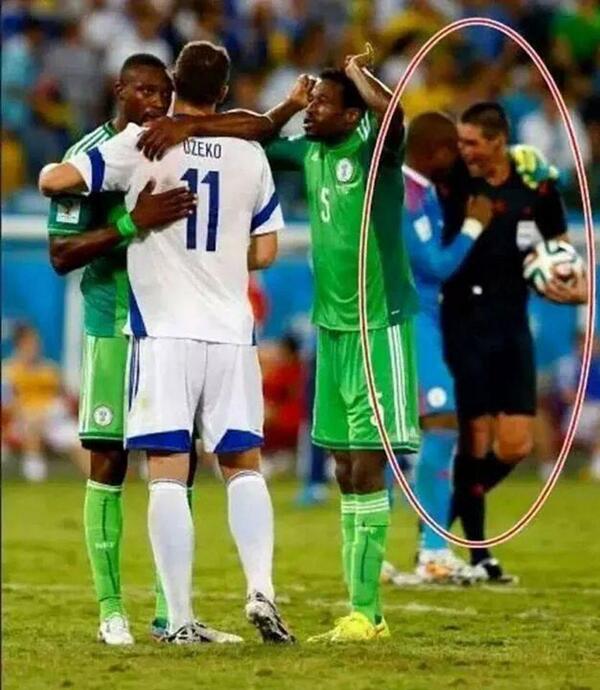 The Nigerian match against Bosnia and Herzegovina is stirring up all kinds of controversy, a report by 
Wasaafrica
 reveals.
The report states that a picture showing the referee allegedly celebrating  Nigeria's victory has led to the launch of a petition that the match result be changed.
The site reports:
With match fixing allegations trailing Nigeria from the build up matches to the World Cup, another malpractice allegations has reared its ugly head after an awkward picture was posted online following their 1-0 win over Bosnia.
The alleged picture shows the referee of the game Peter O'Leary celebrating with Nigeria after the final whistle; Peter Odemwingie's goal helped the Super Eagles secure their 1-0 victory. O'Leary was also slammed for ruling out a goal in the 20th minute of the game which was said to be offside. 
A petition has been launched to cancel the results of the game and they are asking for a re-match.
Nothing wey we no go see…Up Sugar Eagles! Lol.