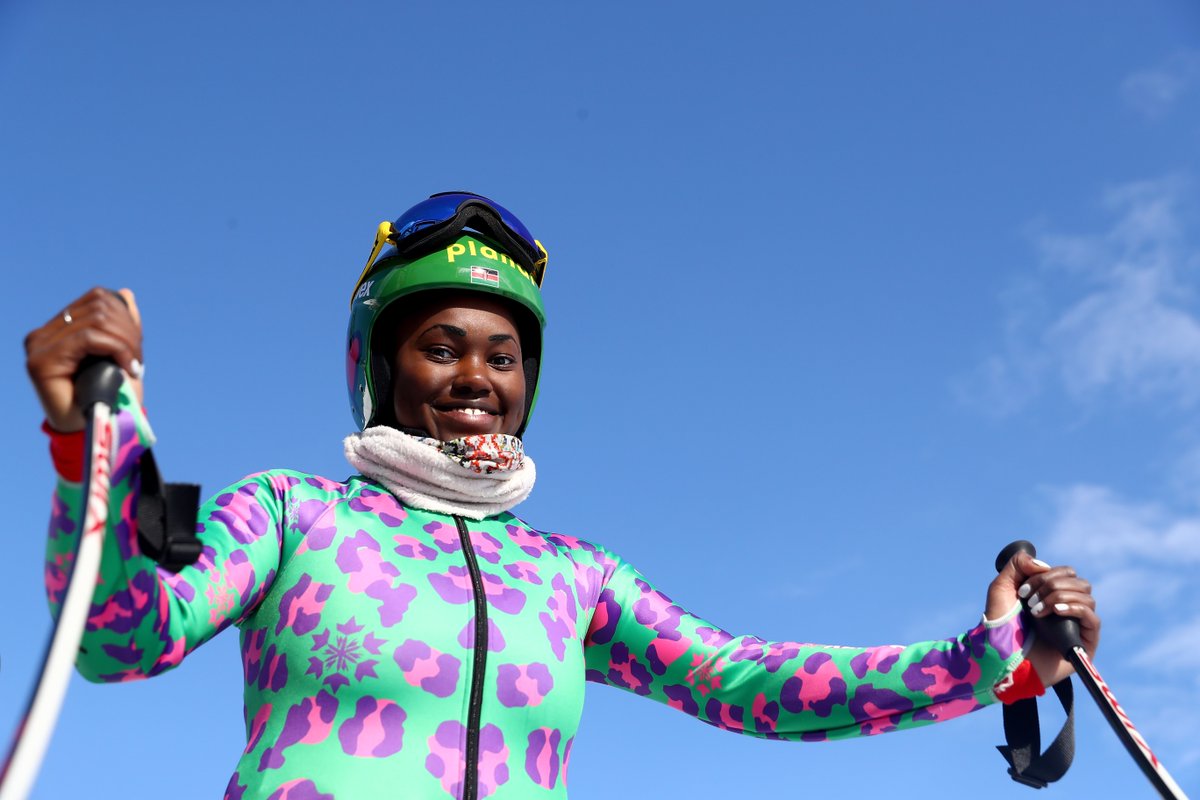 They did it for the culture.
The 2018 Winter Olympics have undoubtedly been a monumental one for African athletes.
Several national teams from across the continent made their triumphant Olympic debuts, challenging years upon years of white domination at the games. These athletes hail from Eritrea, Kenya, Nigeria, Ghana, South Africa and more.
These athletes had won the games, even before any medals were awarded, solely based on the fact that their achievements have broken ground for future athletes from the continent.
On Tuesday morning, the Nigerian Women's bobsled team, led by Seun Adigun and Akuoma Omeoga became the first Africans in history to compete in the bobsled competition finishing in 52.1 seconds and landing in 20th place in Heat 1. Enthusiastic supporters from across the globe rooted for the team as they wen on to make Olympic history.
They'll compete again tomorrow in a second round of competitions.